Clothing Material Satisfaction
Here are some tips to choose the material of clothing items in order to increase your satisfaction in clothing fit!



Picture credit


1. Judging what you're looking for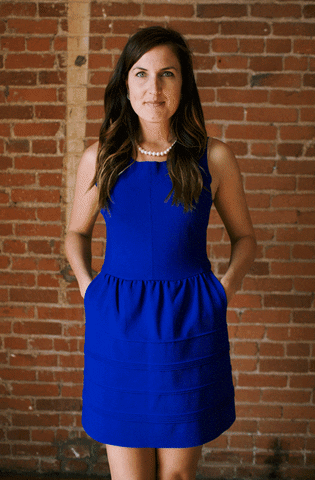 Picture credit

Figure out what style you really like and what material best fits that clothing style.
Invest in more durable material for clothing items a clothing item worn for a longer time period or even more often.
Find out which clothing items worked out well for you and which didn't. Examine and feel your clothes to get a feel of what enables which clothing items to work given clothes rotation, laundry habits and personal style. Look for these qualities in next purchase.

2. Judging material



Picture credit

Take note of pre-washed clothing. Find out fabric content to root out blended mixes for better washability.
Low grade fibers or lesser fibres in cloth may reflect lower durability. Gauzy knits may inevitably have holes or stretching.
Blended cashmere grades have lower durability than regular cashmere material.

- Seams

Check out the seams.
For the seams keeping the clothing together, check on the clothing interior and exterior for closely spaced stitches that stay flat on the clothing material. Sloppy seams, loose and mutiple stitch-over seam spots can be lower durability indicators.
Check for balanced tension between stitch threads.
Sturdy button holes have higher durability.
The fabric cut either straight along its grain or on a clear angle being a usual 45 degress for a bias shows that fabric stretching is factored in.
Stiff fabric layer creating structure that can be felt during clothing handling for pants waistbands, dress shirt cuffs and collars as well as other clothing parts allow higher durability.


3. Feeling fabric



Picture credit

Feel for smoothness, substantialness and softness in woven or knit fabric. These qualities are indicators of higher durability.
For particularly knits, stretch a small inconspicious fabric part to test that the part bounces to its original shape for higher durability.
Check the weight and feel of the cashmere material for even, full and compact knit structure. These qualities are indicators of higher durability.
Extremely soft feeling cashmere may have manufacturer overwashing, leading to lower durability.

4. Fabric looking



Picture credit

Hold the material up to light and look closely to understand the material's weight, weave density and how tightly spun individual yarns are. Tighter spun individual spuns have a higher durability. This tip is especially for clothing items such as the button-up shirt.
Spot skipped steps in clothing construction through comparison with best ways for clothing construction. These skipped steps can lead to lower material durability. If a clothing interior looks as finished and clean as its exterior, the clothing may have higher durability.

Picture credit


Have fun hunting for clothing items you really treasure!